WELCOME
You've arrived at the home of Abbie Matthews' landscape photography. Browse images easily in Abbie's themed collections below (be sure to click on "View All" to see them all), or shop via the item options at the top of the site. Every image is available in popular wall art mediums like metal, canvas, and acrylic, or you can choose custom frames and mats for your print that arrive ready to hang. Each purchase is created, packed and shipped safely to your door by one of the best labs in the nation - Fine Art America, and comes with a 30-day money-back guarantee.
MY STORY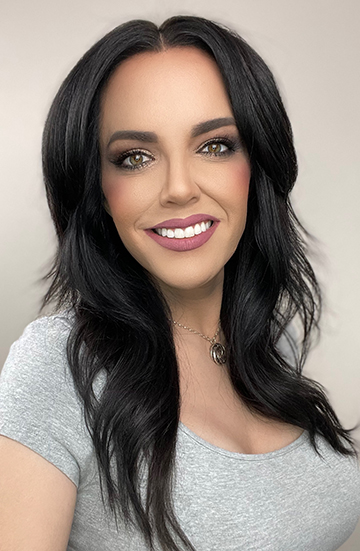 I'm Abbie Matthews, and I love bringing color and inspiration to homes and workspaces through my broad portfolio of landscape photography. I've been shooting professionally for 16 years now, and my work has appeared in places like American Photo and Popular Photography Magazine. I started in the portrait photography genre, where I earned my Accolade of Photographic Mastery from Wedding and Portrait Photographers International at 21 years old, as well as Image of the Year at 22.

I have always loved to travel, and I started my landscape portfolio by documenting road trips and adventures with friends in my twenties. I decided to focus primarily on landscapes after I got a dedicated section in Ridgecrest Herbals' annual almanac called "Windows of Wanderlust," which gained a lot of popularity in the natural foods industry. When I don't have a camera in hand, I'm chasing after my extremely busy two year-old daughter, growing a mean salsa garden, listening to synth music, practicing transcendental meditation, or gobbling up books and podcasts about the paranormal. I also love finding and photographing ancient rock art sites, which my home state of Utah has in abundance. These panels are an important part of history, and I love raising awareness about their existence.

I decided to make accessible wall art my mission after my husband and I, among millions of others, had to work from home in our basement office during the 2020 lockdown. Going underground (literally) for work made us realize just how much we both longed for a better view of the outside world in that space. If you'd like to keep up on my latest adventures, sign up for my Email list in the "Stay Connected" section at the bottom of this site, or follow me on instagram @abbiematthewsphoto.